Thank you for joining us for part 4. We are now in the top half of my rankings. We will start getting into some of the better looking belts and more disscussion can be made which belongs where. Let us know in the comments if I got one wrong or your own top titles.
#30 AEW TNT Championship
**Editor's Note** Rankings were done at time of the red TNT title and will stick with this one for the sake of this article.
This one is interesting. With the cool red strap and the main plate is interesting, however just the big TNT in the middle is kinda ehh whatever. Turner mansion side plates is kinda neat.
#29 CZW Tag Team Championship
This title is cool looking. The interesting plate shape/design, the black, the gold, and red.
#28 GCW Women's Championship
This title kind of reminds me of my other love, video games. The green design logos give this belt an upbeat feel to it. The gold main plate is really cool too.
#27 ROH Television Championship
The silver plates on the black belt look really sleek. The slight red/maroonish banners for television champion add a nice offset look as well.
#26 ROH Tag Team Championship
Cool and sleek again, goldish silver (if that makes sense) color gives it a nice touch. Big main plate and the title looks like a prestigious tag championship.
#25 Shine Wrestling Championship
This is Shine's first entry into the rankings. The women's based promotion has some pretty belts and we will start with this one. The clean white strap, globe side plates, the shiny gold main plate with the burst of "shine" off the Shine name.
#24 Heart of Shimmer Championship
This is Shimmer's first entry into the rankings. This belt is big and glorious. Side plates with Honor and Skill on them. The design of the main plate is great as well.
#23 Shine Nova Championship
The great blue strap gives this women's belt a great feel. The side plates and main plate have a great look and feel to it.
#22 ROH Women of Honor Championship
The one thing I love about ROH's belts is how they look so sleek. This one is the women's title. The roses and crown give this belt an ultimate women's title feel.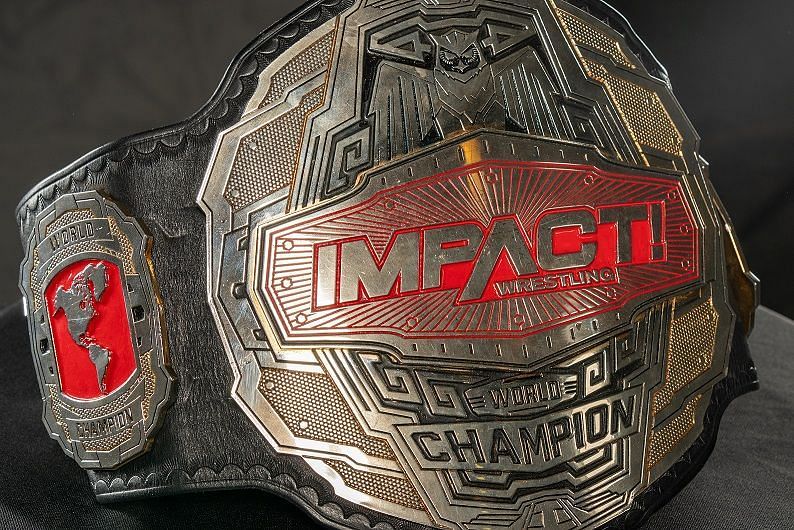 #21 Impact World Championship
This title looks like something out of a Terminator movie. It's big and had a reddish glow. Sadly though just missing our top 20.
Tune in next week for the start of the top 20.